Cyber Monday Membership Offer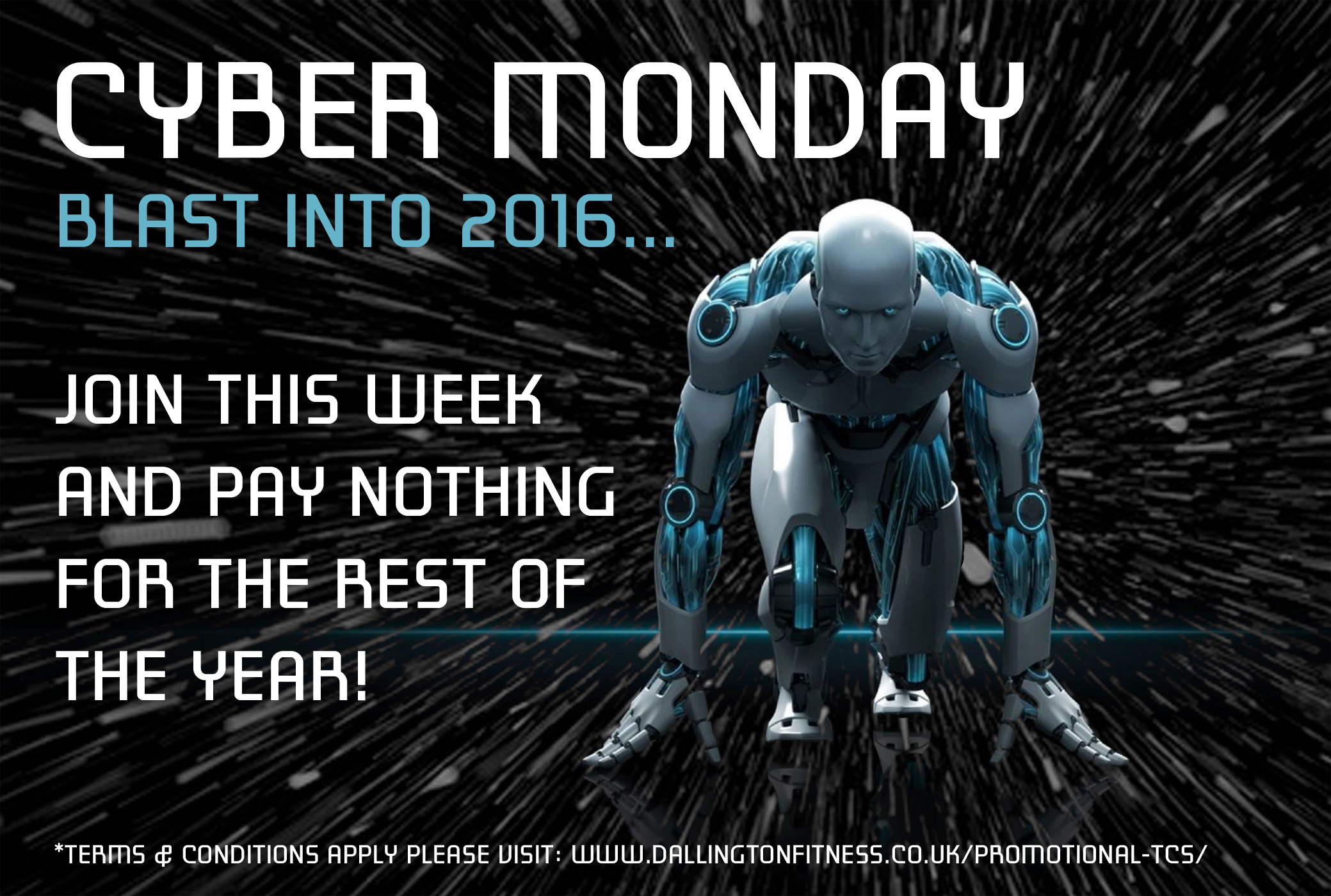 Cyber Monday!!
Blast into 2016 with this fantastic membership offer.. Join this week and pay nothing for the rest of the year!
*Terms & Conditions apply please see below for full details;
PAY NOTHING UNTIL JANUARY 2016
1. Includes all monthly Direct Debit subscriptions including: Full Peak, Off Peak, 3 month, Student, Junior, Corporate.
2. This promotion is not available on Annual memberships or pay as you go memberships.
3. Offer ends 8th December 2015.
4. General membership terms & conditions apply and can be found at www.dallingtonfitness.co.uk/general-club-terms-conditions/
5. You must be over 18 years old to claim membership offer.
6. New Members, must complete a Pre-Activity Questionnaire and if paying by direct debit must complete the direct debit mandate in full in order to redeem the promotion and use the club.
7. A new member must provide a proof of identification, passport or drivers license and proof of address, a utility bill dated within the last three months. A copy will be taken for our records.
8. Limited to one purchase or offer per person.
9. Membership locker band colour and size are subject to availability.
10. Gift bands are non-refundable and cannot be exchanged for cash or any other offers, if available.
11. Dallington Fitness reserves the right to withdraw the Offer at any time without notice.
12. The Promoter of the Offer is Ananstore Ltd trading as Dallington Fitness (company no 3945337) whose registered office is Artisans' House, 7 Queens Bridge, Northampton, NN4 7BF.