Whether you're a complete beginner or a seasoned gym-goer, our extensive range of Life Fitness and Hammer Strength fitness equipment will help you achieve your fitness goals.
Included in the clubs' fitness facilities is a large gym with four well equipped and spacious training zones, the second gym if you prefer a quieter workout, two fitness studios offering plenty of space, a variety group exercise classes.
After a hard work out, your find relaxation areas within both our main male and female changing rooms, you will find sauna and steam rooms are the perfect way to end your workout.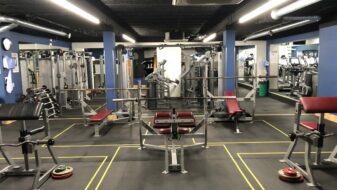 Free Weights
Our main weights areas are located in the main gym and form a large part of our gym floor space. We have a wide selection of Hammer Strength and Life Fitness equipment with everything we believe you need to strengthen and sculpt your body. We have a large range of dumbbell sets starting from 2kg to 50kg, plus a squat rack, power rack, smith machine, leg press, decline and flat Olympic bench press and much more. Remember weight training is important for balance, co-ordination and strength.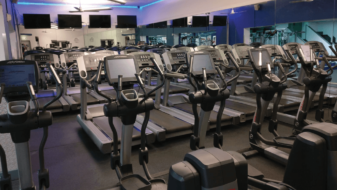 Cardio Zone
Large range of Life fitness cardio equipment, great fun and easy to use you'll find everything you need to get that heart pumping. There are also two large areas in the main gym dedicated to functional training. These large open spaces give you the opportunity to move, train your core or use some of the more advanced functional training kit such as kettle bells, sand bags, battle ropes and plyometric boxes and suspension trainers.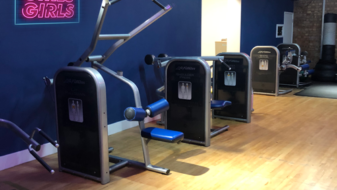 Ladies Only Gym
The lower gym offers a personal space to train within with usually quieter than the main gym and conveniently located within the ladies changing room. It is ideal for beginners who don't like large open gyms, it is also popular with those who don't a mixed sex environment. The gym has a selection of free and fixed weight strength machines as well as cardio equipment and matted area for functional training. View more images click here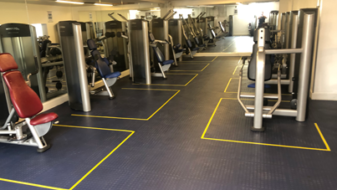 Fixed Resistance Training
Target all areas of the body including your arms, back, abdominals and legs with our resistance weight machines. Let them guide your movements safely as you tone the body, build muscle strength or size, making them the perfect companion to your fitness routine.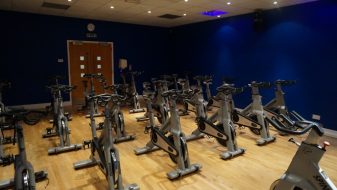 Spin Room
Cycling classes are held in our Spin Room complete with 18 stationary "Star Trac® Spinner® NXT" bikes and a great stereo system with experienced instructors that will challenge you, like you have never been challenged before. The Intensity of the class is controlled by you, you decide the resistance setting, which allows you to simulate hills and sprints. You can crank it up to make it harder or lesson it and back off the resistance to simulate a rest or recovery period.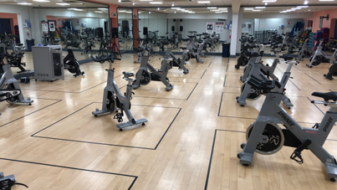 Group Fitness
We believe we have one of the best group fitness studios in Northampton. Recently refurbished both studios are fully air conditioned and fitted out the maximum with all the latest goodies including a functional training rig, battle ropes, boxing bags, kettle bells, sand bags and all the usual fitness goodies. To view our monthly online timetable please CLICK HERE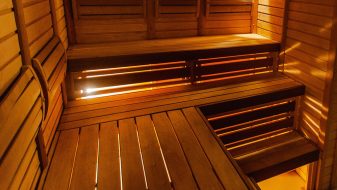 Relaxation Areas
The perfect way to relax after a stressful day or an intense workout is by using the clubs relaxation facilities. Within the main female and male changing rooms are dedicated sauna and steam rooms, ideal for unwinding after a good gym or group fitness session.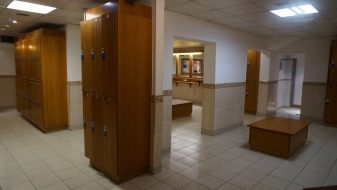 Luxury Changing Rooms
In each of our well appointed male and female changing rooms are sauna and steam rooms. We also have unisex steam, sauna and aromatherapy rooms which are accessed by our second female and male changing rooms. All our changing rooms offer body wash and hair shampoo, hair dryers and sunbed facilities. There's no need to worry about your belongings, keep items safe and secure, with our free to use gym lockers situated in the male and female changing rooms, allowing you to focus on your work out. It's the little things that count.