Start your day with a High Protein Breakfast!!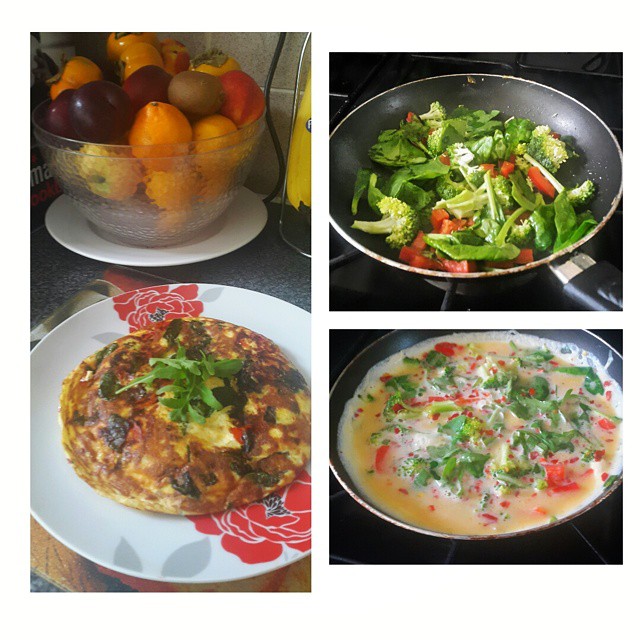 When I ask clients what they eat for breakfast the answer I commonly hear is Toast, Cereals, Bagels…Sugary carbohydrates. Very few will answer a protein based breakfast.
Eating a high protein breakfast will make you feel fuller for longer as it releases a hunger hormone called ghrelin which increases your feeling of fullness sustaining your hunger which will regulate your food intake throughout the day leading to you losing more body weight.
Chilli Vegetable Omelette was today's high protein breakfast! Add a tea spoon of coconut oil to a small frying pan when melted add a handful of chopped broccoli and half a handful of chopped red peppers. Try not to cook for too long. You still want the goodness and the crunch from the vegetables- 1 minute is enough.
Whisk 3 eggs; add black pepper and chilli flakes to the egg mix for that extra kick.
Add the egg mix and rocket & spinach to the pan of broccoli & sweet peppers.
Don't forget to flip!!
There you are, the simple perfect healthy but flavoursome high protein breakfast!!
Marianne Weston
Health & Fitness Coach