Michael Williams – Fundraising for Pancreatic Cancer UK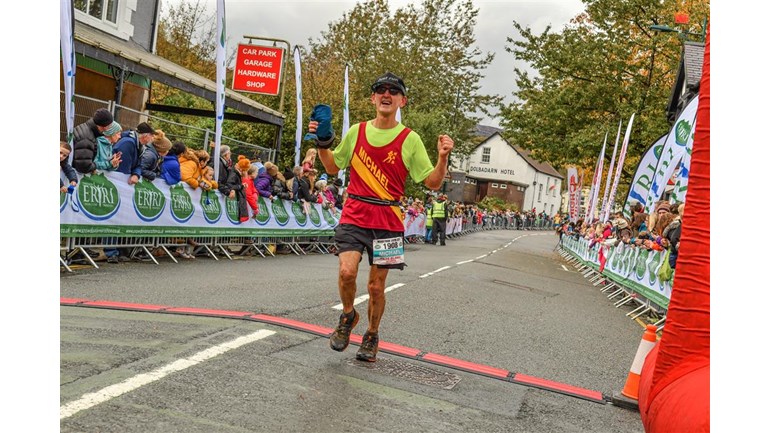 Here are just a few famous names that I know of who all have one thing in common. They all died of Pancreatic Cancer.
Joan Crawford, Aretha Franklin, Rex Harrison, John Hurt, Patrick Swayze, Michael Landon, Luciano Pavarotti, Dizzy Gilles, June Sylvia Locke.
Can you add a name?
We had just got back from a holiday in the South of France and listened to the answerphone message from my niece; please call, mum has cancer. We were devastated by this news.

She hadn't felt right for so long, several doctors' visits, blood tests, the
lot, nothing detected. My niece was with her at her appointment one day, and she happened to mention to the doctor that she had BUPA coverage, (private healthcare, because of my brother-in-law's work), the doctor sent her the very next week for a scan. There, on her pancreas, was a shadow. That was the 14th of August 2002. She was booked for an op the next week, and when they opened her up, it had spread everywhere. So they gave her an unscheduled op to help drain bile past this 'mass' and closed her up. It was a massive cut of at least
8 inches.

I remember visiting her, tubes everywhere, she was yellow, I mean bright
yellow. She tried to smile. So many get well soon cards up everywhere. So many visitors, but she was deteriorating. The pain was horrific to watch.

Her daughter Jayne cooked her healthy meals, but she couldn't hold much down. The slightest smell made her reach; June could only cope with lavender.

Her legs were swelling. The nurse came every day to see her and check her dressings and started measuring her leg. She had developed thrombosis, which is also common with this disease after an op, as your blood clots more.

June was eventually sent to KGH and admitted to a side room on the Twywell ward.
On a Tuesday my brother-in-law and Jayne sat with her. She was in agony. Her leg had swelled to twice the size, and she was in so much pain that morphine didn't even seem to touch it.

The doctor called them to another room, where he explained to them that my sister had only days to live.

My brother-in-law Bob sat with June, and she asked, "am I going to die?" he replied, ''yes babe" she had a little cry.
All the family members were asked to come the next day to be given this dreadful news. After they were told we all went and sat with her in her room, it was an intensely emotional time.
She had an amazing countenance amid her horrendous agony. My precious sister
died at the age of 54 that Sunday, 15th September 2002.
I was 50 when June died, and to help me cope through this awful time, I took up running. From 2004 I spent the next ten years running the London marathon to raise funds for a charity that researched minority cancers. Now seven years later on I have decided to run John O' Groats to Land's End to raise money again, this time for Pancreatic Cancer. I will be averaging 50 miles a day for 17 days!
Your donation, no matter how small or large, will go towards helping find a cure, or at least an earlier detection. Please help. Thank you for reading this.
https://www.justgiving.com/fundraising/Michael-Williams870?fbclid=IwAR3x2WpqhnnvCeAs5GGTzto3rhGCQNnWiGaG6UvNu22g_vTYCoi7Vh7gPwg