TT FIGHT CLUB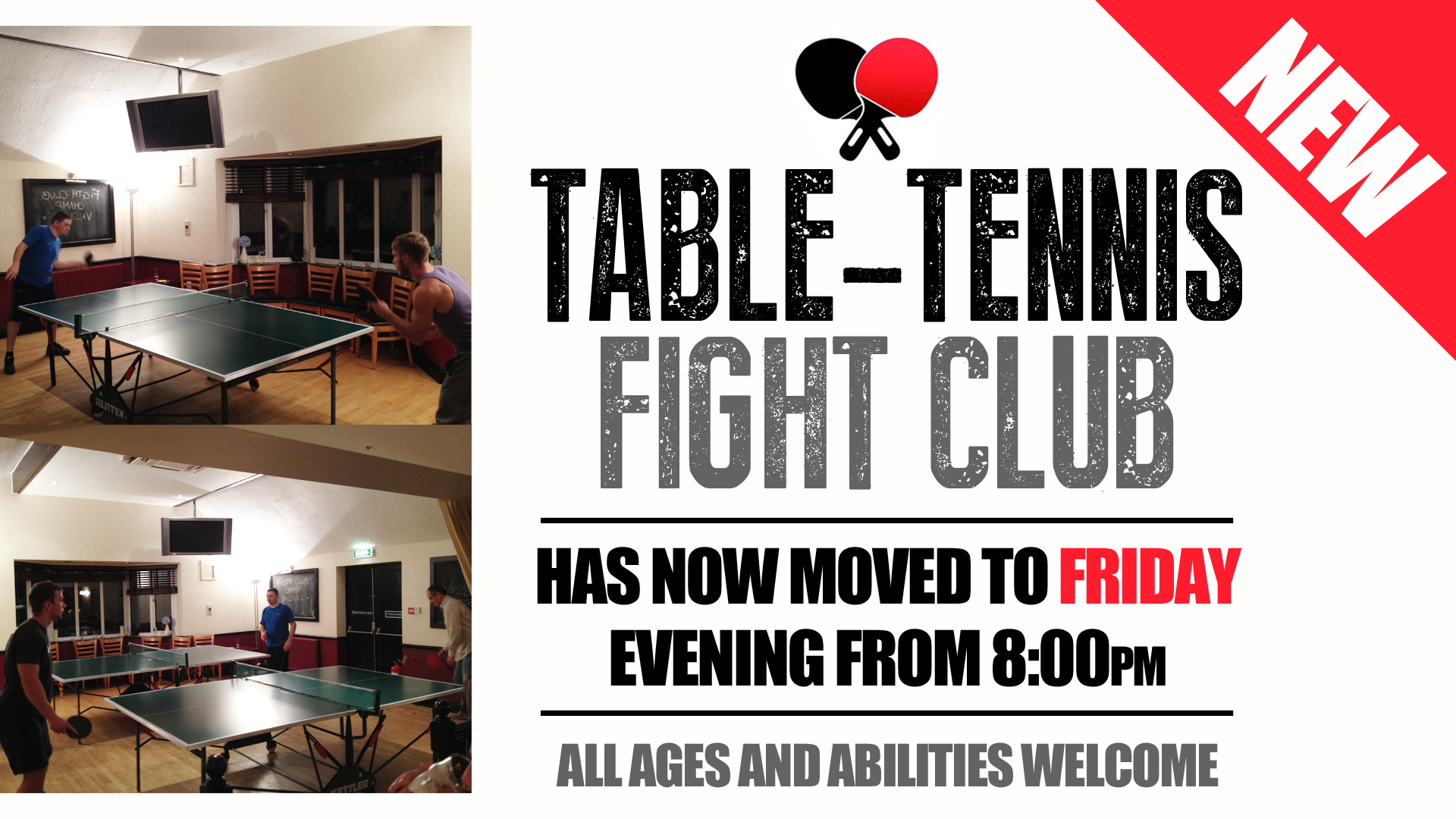 Table Tennis Fight Club has been really well received with members and friends coming to join in friendly matches and a fun social evening.
After trialling Monday nights for the last few weeks we have decided to move the event centre stage to Friday night from 8:00pm.
Everyone is welcome to join in our friendly league and we have two tables, one for matches and the other for practicing so there's no excuse not to join us!
To join in all you need to do is turn up, there is currently no charge for members, friends and non-members are welcome to join in too. We also currently supply bats and balls for the night so don't worry if you don't have the kit!
Related Posts