Annual Members & Staff Christmas Party 2015
Dear All
Dallington Fitness are hosting their annual Members and Staff Christmas Party on Friday 11th December 2015. The celebrations will be held in the club's bar and lounge area and the invitation is open to all family and friends, children welcome.
We would love for you to join us on the night to enjoy some great food, freindly faces and great music.
Tickets are available from reception now!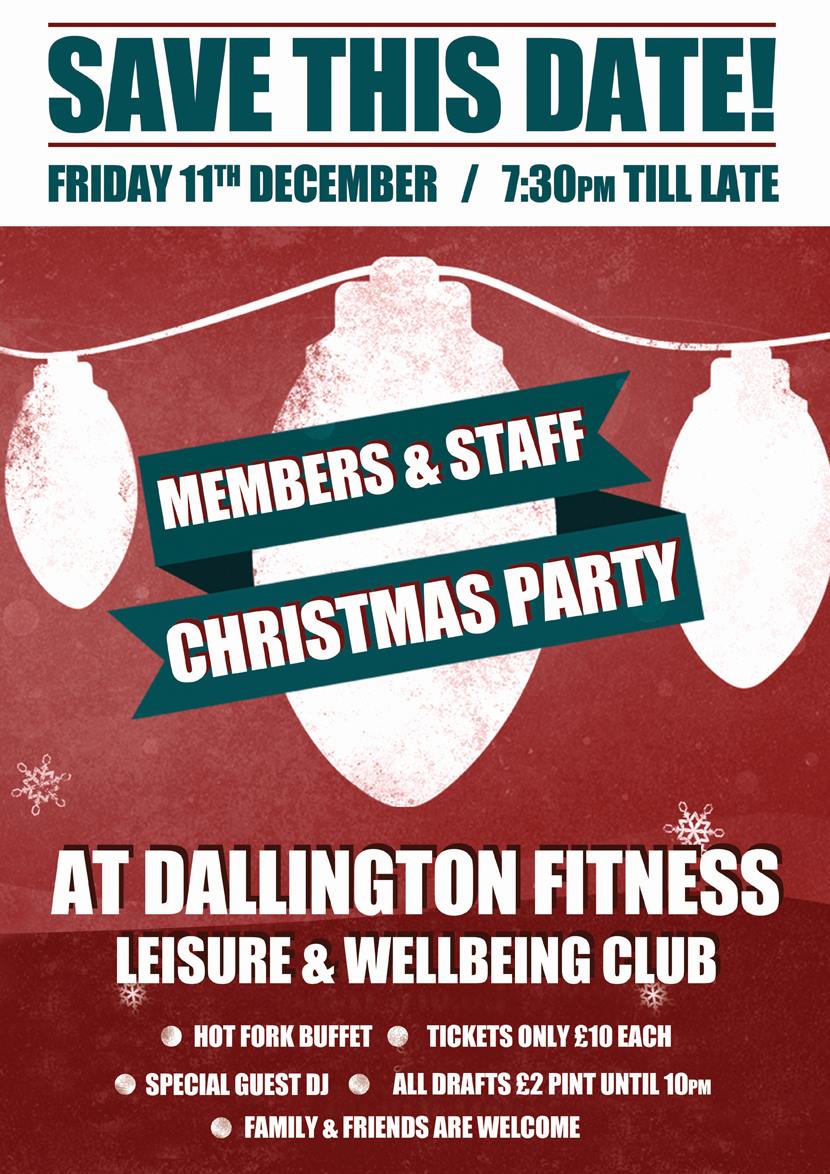 Related Posts