WORLD SQUASH DAY – 18th OCTOBER 2014!!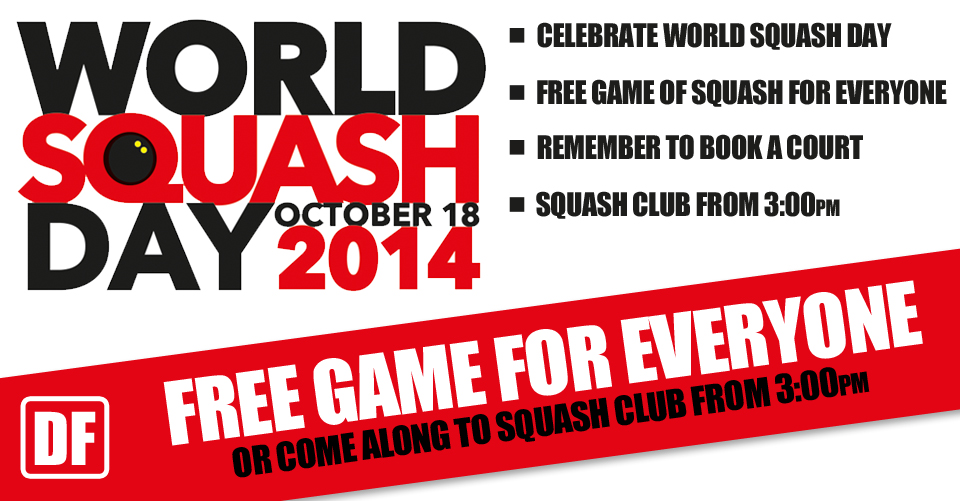 Join us this Saturday for a FREE game of squash, it's a great chance to celebrate World Squash Day with us and enjoy this wonderful game.
Please remember that courts must be pre-booked at reception or by calling the club on 01604 59 29 29. Booking inquiries can also be made via FaceBook or email: info@dallingtonfitness.co.uk.
Alternatively you can come join in our weekly squash club which starts from 3:00pm till 7:30pm. Its a great chance to meet some of our loyal squash fans, play a few short friendly matches.
Everyone is welcome to come along, we have a viewing area for friends and family, juniors are welcome too #WSD14 #WorldSquashDay