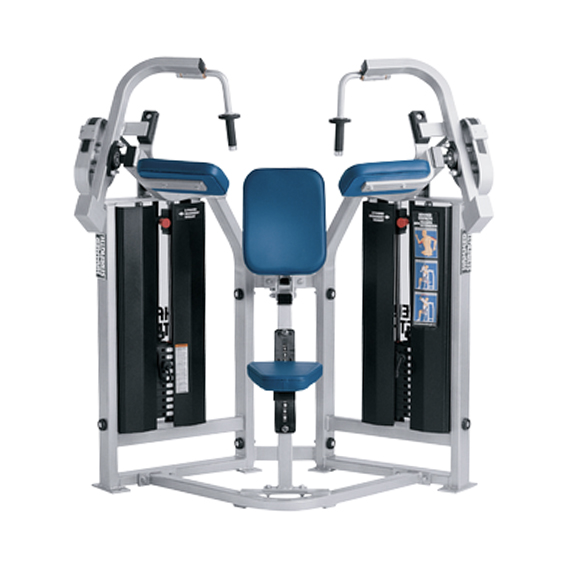 Hammer Strength MTS is the natural motion of the revered Hammer Strength Plate Loaded products put into a selectorized resistance machines. MTS is often used as an auxiliary product line to complement traditional resistance machines with a unique independent weight stacks for each limb. This creates an advanced training experience that exceeds the expectation of a traditional resistance training machines.
TRAINING VERSATILITY – INDEPENDENT WEIGHT STACKS
Truly isolate training for each arm or leg with direct resistance to each limb. This allows for off-set resistance, single limb training, and alternating movements without limitations from the machine.
SUPERIOR ENGINEERING – ISO-LATERAL TECHNOLOGY
Iso-Lateral technology is the foundation of Hammer Strength. Built to move the way the body moves with natural arcs and smooth, converging and diverging motion.
BUILT TO LAST – SUPERIOR BELT-DRIVE SYSTEM
Short, direct transmission of resistance through a belt-drive system ensures smooth performance and premium durability.
HERE'S WHAT YOUR FIND INSIDE: