WELCOME TO DALLINGTON FITNESS LEISURE & WELLBEING CLUB
A leafy jewel set in two acres of beautifully maintained grounds.
`Enjoy 3x squash courts, 2x gym's inc 1x ladies only, 2x Fitness studios, a Wellbeing clinic and lastly our beautiful private bar and lounge.
Mixed Relaxation Areas Available with Sauna, Steam & Aromatherapy Rooms
Free Lockers, No Coins or Padlocks Required
3x Squash & Racquet Courts, Newly Refurbished
Members Bar & Lounge Area with Free Wifi
Members Only Private Car Park
2x LifeFitness Cardio Zones Including Ladies Fitness Area
Hammer Strength Free Weight Zone Including 2kg – 50kg Dumbbell Set
Large Group Exercise Studio & Dedicated Spin Studio
Spacious Changing Rooms Including Sauna, Steam Rooms & Power Showers
Recent

Posts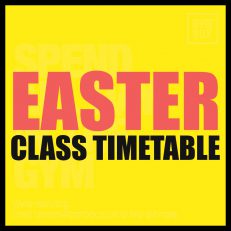 14TH APRIL GOOD FRIDAY – 08:00-19:30 09.30 -10:30 Dance Fusion – Jessica 10:30 – 11:00 Abs Blast – Jessica 11:15 – 12:00 Over 50s – Jessica 15TH APRIL SATURDAY – 08:00-19:30 09:30 – 10:00 Spin – Zoe 10:00 – 11:00 Boot camp – Jessica 16TH APRIL EASTER SUNDAY – 08:00-19:30 No classes – CLUB OPEN
Improve flexibility, mobility and agility in this purposely designed class. Effective in reducing the risk of injury, improving posture and coordination. Great for all types of sports based training, regain vital flexibility and mobility which can be lost though weight training. Classes start from 11th January 2017 and thereafter every Wednesday from 5:15pm – 5:45pm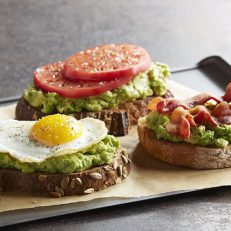 If you want to get a flat belly fast, you MUST have a healthy and balance diet.. and YES that means eating fat. However at the same time, not just any fat will do… some fats are no good at all and should be avoid or consumed in small quantities, while others are health-boosting and fat-burning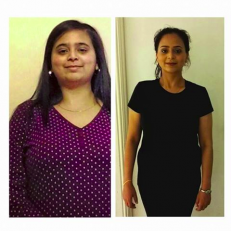 Shema came to me on a mission to look slimmer…A happy little lady has lost 14% Body Fat and 3st 11lb..Well done you ? "I started training with Marianne in a bid to lose weight. What I've achieved with Marianne's help was far more than this. I've lost over 3 and a half stone by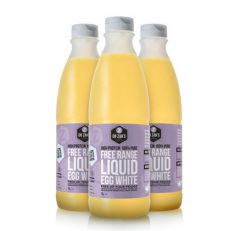 When it comes to high quality protein there are few more pure or beneficial a source than the humble egg. A solid favourite, it's reliable, trusted and proven, however, Dr Zak's has put its own twist on this little protein gem. Gone are the days of having to separate the egg yolk from the white,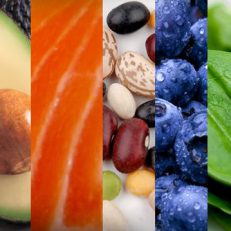 I have great news and (potentially) bad news for you today. It really depends on what you eat and if you've been following the so-called 'health experts' promises about a certain food or diet. First, the great news. I'm going to show you how to eat more food so that you feel full and have more
Recent

Posts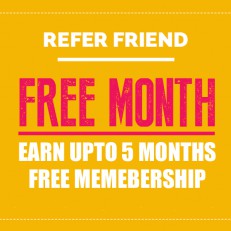 Refer a friend or family member to the club this June and if they join on a 12 month full peak membership your receive a month's FREE membership… plus you can earn up to 5 months FREE membership if you refer 5 new friends. CLICK HERE for full terms & conditions.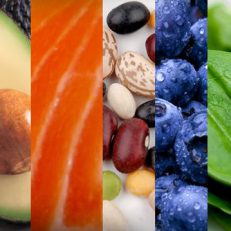 I have great news and (potentially) bad news for you today. It really depends on what you eat and if you've been following the so-called 'health experts' promises about a certain food or diet. First, the great news. I'm going to show you how to eat more food so that you feel full and have more
Improve flexibility, mobility and agility in this purposely designed class. Effective in reducing the risk of injury, improving posture and coordination. Great for all types of sports based training, regain vital flexibility and mobility which can be lost though weight training. Classes start from 11th January 2017 and thereafter every Wednesday from 5:15pm – 5:45pm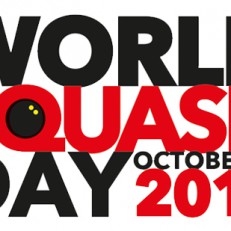 Join us this Saturday for a FREE game of squash, it's a great chance to celebrate World Squash Day with us and enjoy this wonderful game. Please remember that courts must be pre-booked at reception or by calling the club on 01604 59 29 29. Booking inquiries can also be made via FaceBook or email:
Ditch the calorie count… Think Nutrition, Nutrition, Nutrition!! If you're wanting to lose weight, sensible, colourful and clean is what I tell my clients. When I say clean, I mean fresh not processed, when I say colourful, I mean a coloured variety of fruit and veg and when I say sensible I mean, appropriate portion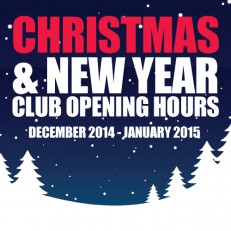 The club will be closed on Christmas Day 25th Dec, Boxing Day 26th Dec. We then re-open Saturday 27th Dec as usual, however Monday 29th, 30th and 31st News Year Eve the club will be open weekend hours from 8am till 7:30pm. We are then closed New Years Day 1st Jan 2015 and re-open on the 2nd Jan